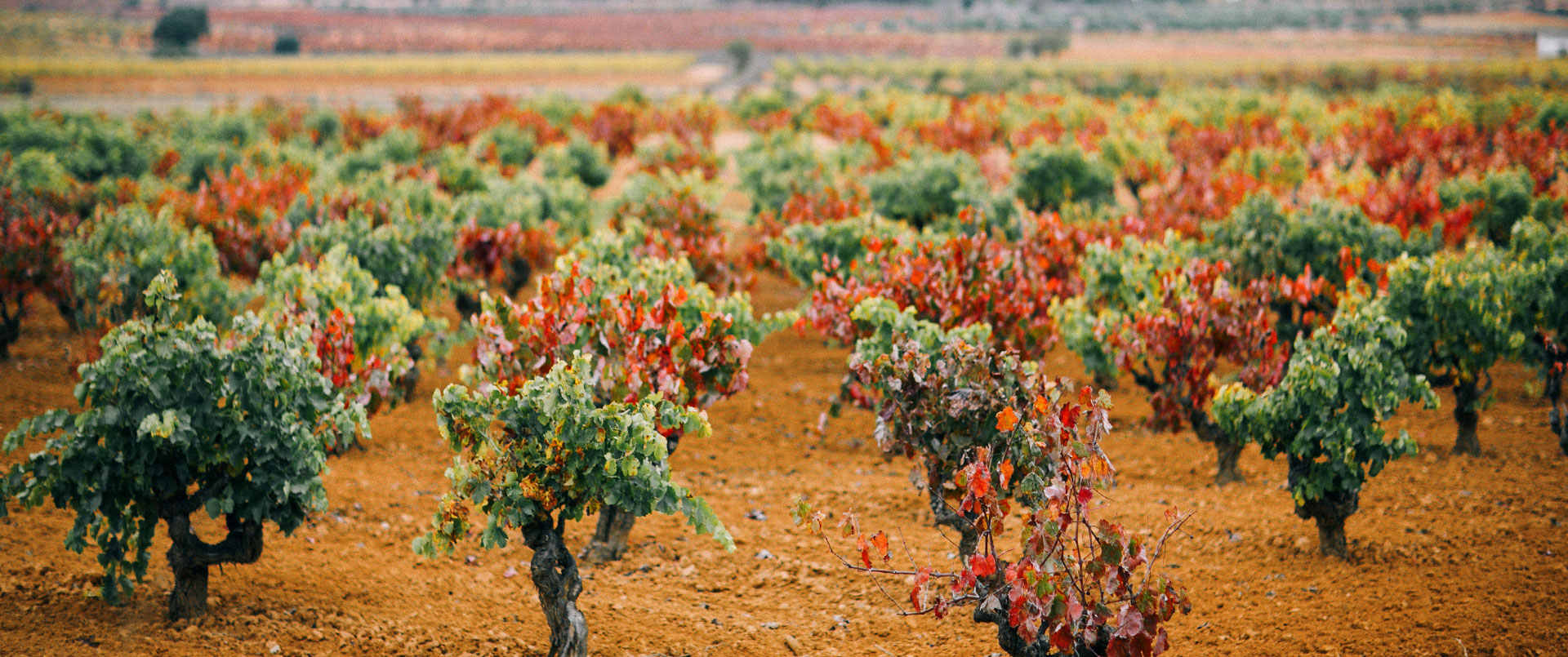 Grapes, soil, climate, ethics ...
the uniqueness of our wines
---
Genetics of viticulture: preserving our heritage
Bobal, Tardana, Pintaillo or Pintailla, Marisancho, Teta de vaca, Pedro Juan, Moravia agria, Moravia dulce, Cegivera, Rojal, Valencín, Albillo...
¡Native grapes of our own homeland.!
---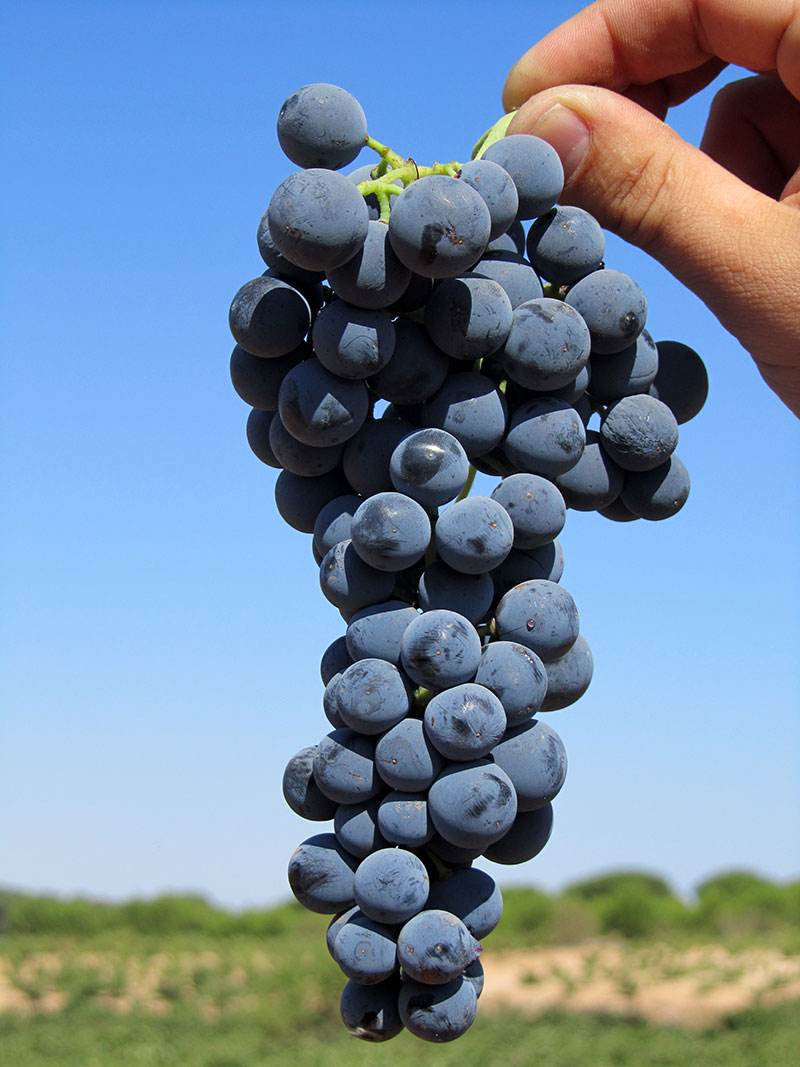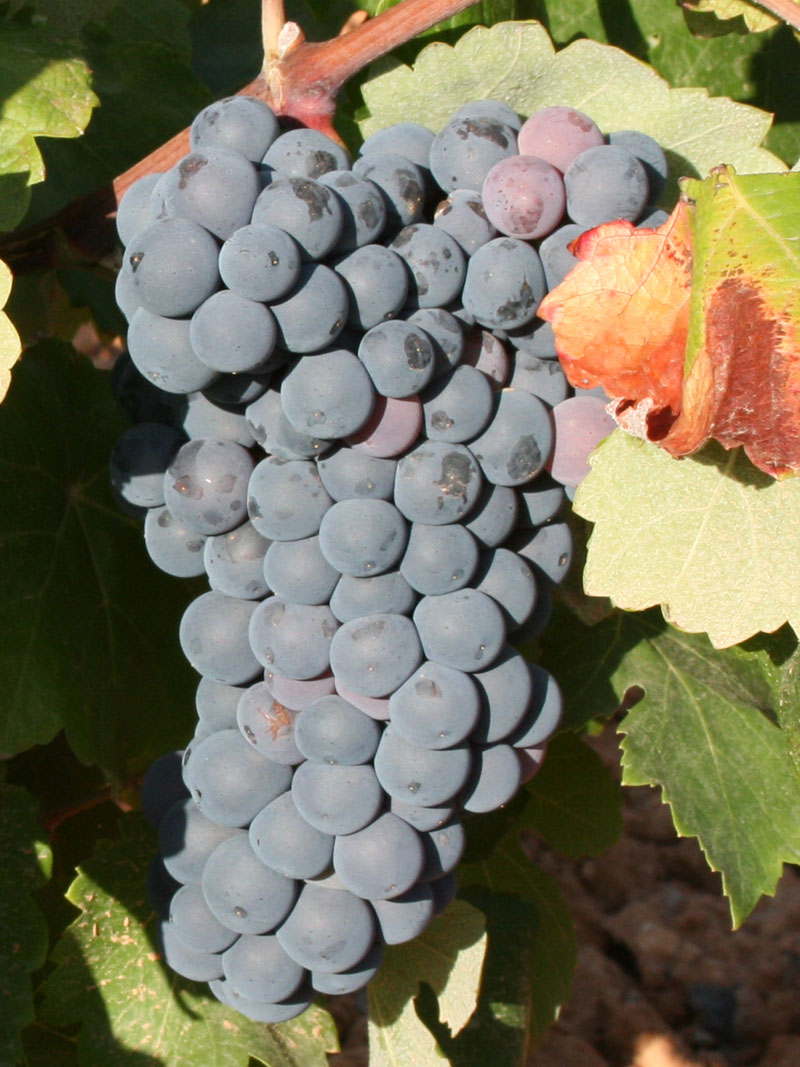 Our red variety Bobal is the second most cultivated red grape in Spain, yet one of the least well recognized.
Bobal is a red grape grown in the area of Utiel-Requena and Manchuela, whose main characteristics are its high yields, excellent acidity, and high polyphenol (or anti-oxydent) content, and in particular its pigment-intensive anthocyanins.
With diligent pampering and care during the growing season we work on reducing the yields and improve varietal typicity, which results in surprisingly complex and nuanced Bobal wines whose fruit-forwardness and freshness make them an ideal match for the Mediterranean climate and gastronomy.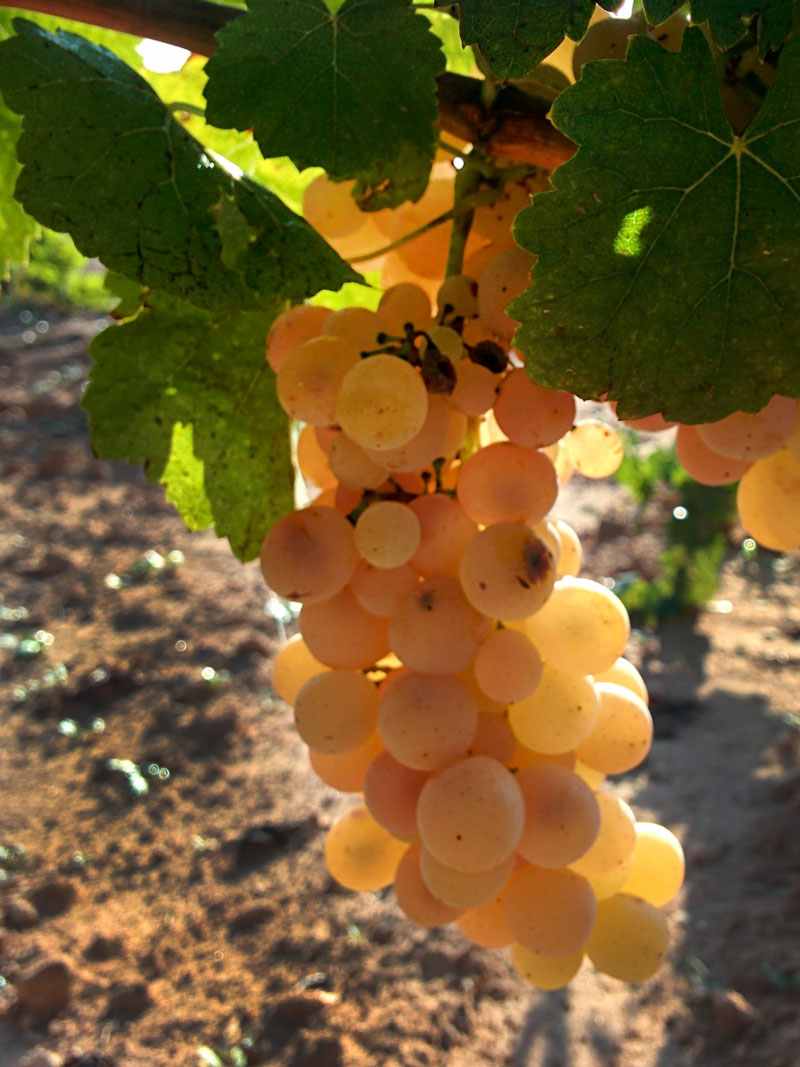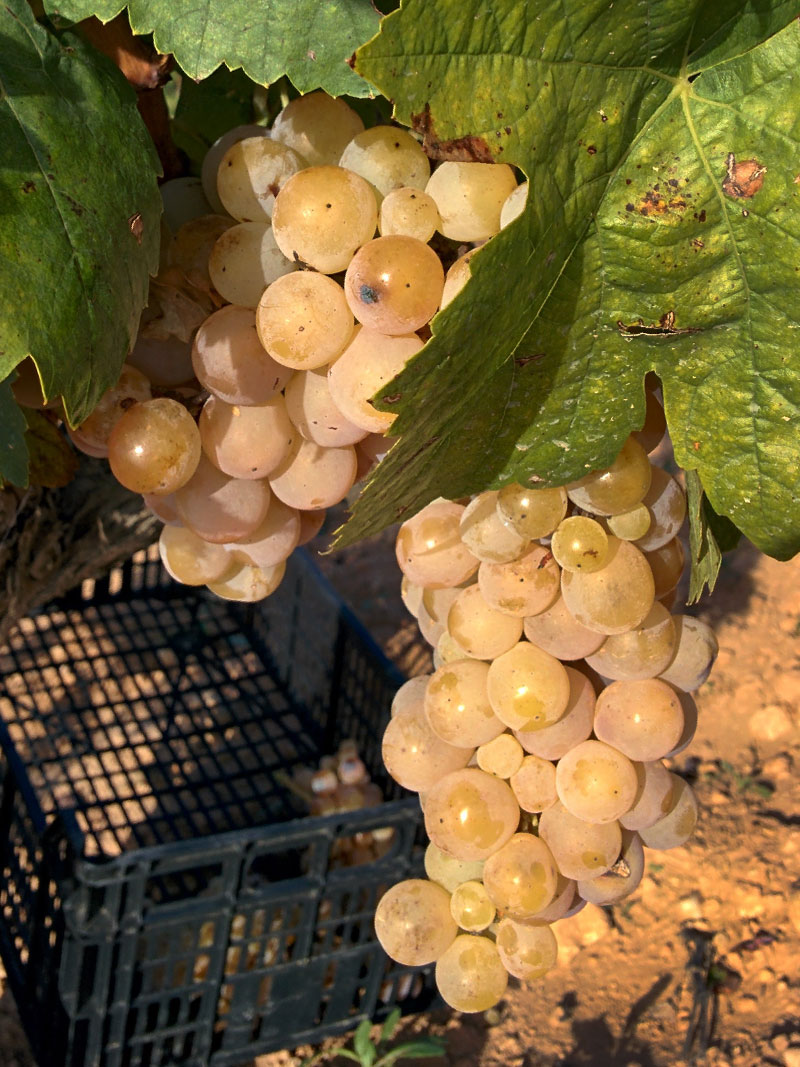 Our white variety Tardana is a unique white grape that ripens slowly and is harvested even later than red varieties.
Tardana is a native white grape of the Levante area of eastern Spain, and is mostly found in our neighboring Utiel-Requena growing region. Consequently, we tend to find sources for it in areas along the border of Manchuela like Villatoya and Cilanco.
e love the enormous potential for making "orange wine" or "vino brisado" from this grape, which is a white wine macerated for extended periods with its skins, like a red wine. Thanks to the firmness of Tardana's skin, the grapes can go through a slow, balanced and complete ripening period without problems from rotting, which allows us to produce balanced white wine with moderate alcohol that does not require manipulation in the cellar and is adaptated to climatic change.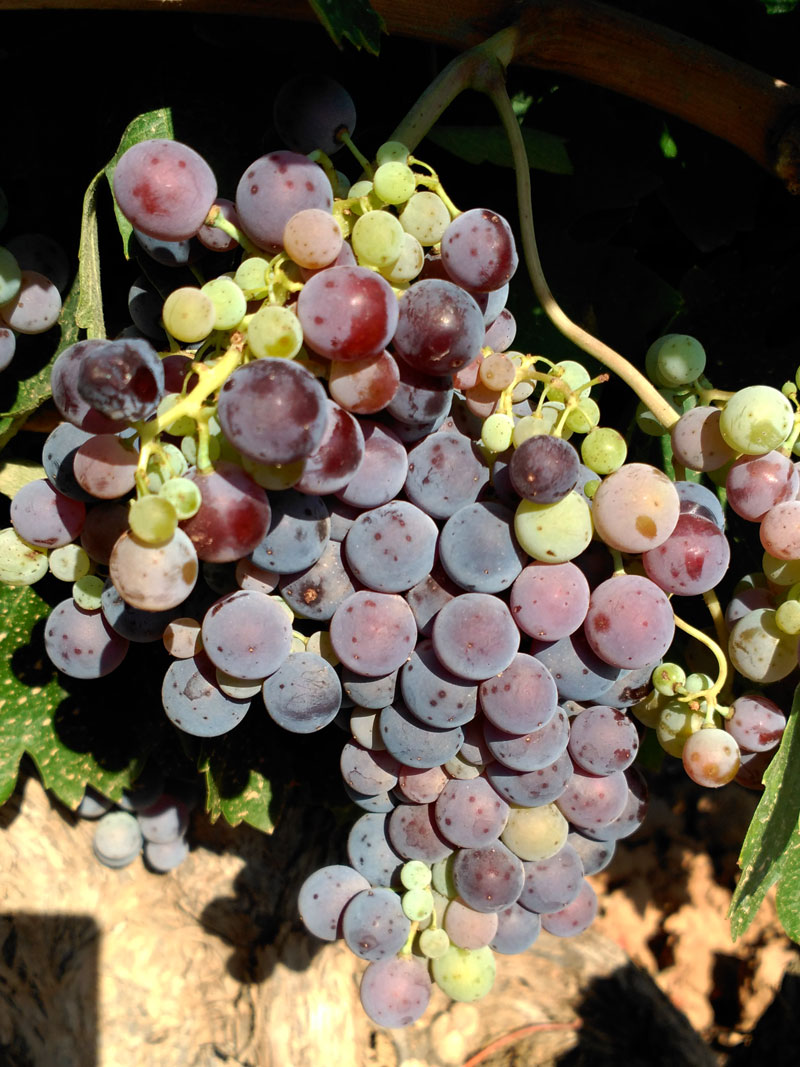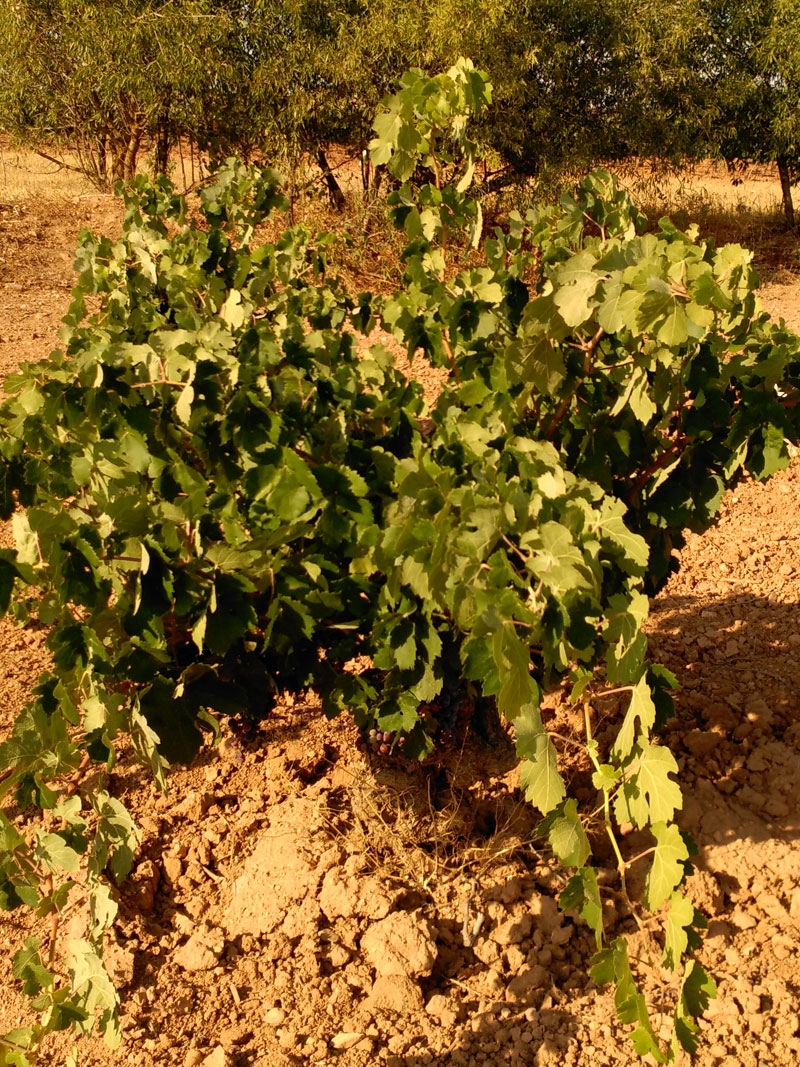 The grape variety Pintaillo (or Pintailla, depending on who you ask in our town) is a rare grape in danger of extinction.
Pintaillo is a secondary red grape grown exclusively in our local zone of the Manchuela region (Alborea and Casas Ibáñez). It is never planted in single-variety parcels and can typically be found side by side with old-vine Bobal, or in mixed plots among multiple other local grape varieties.
We think Pintaillo is a very interesting grape because it allows us to elaborate wines with an "Atlantic profile" here in southeastern Spain. Its character is extremely fresh, with soft, savoury tannins, in line with a newer style of red wine being crafted during the past few years.