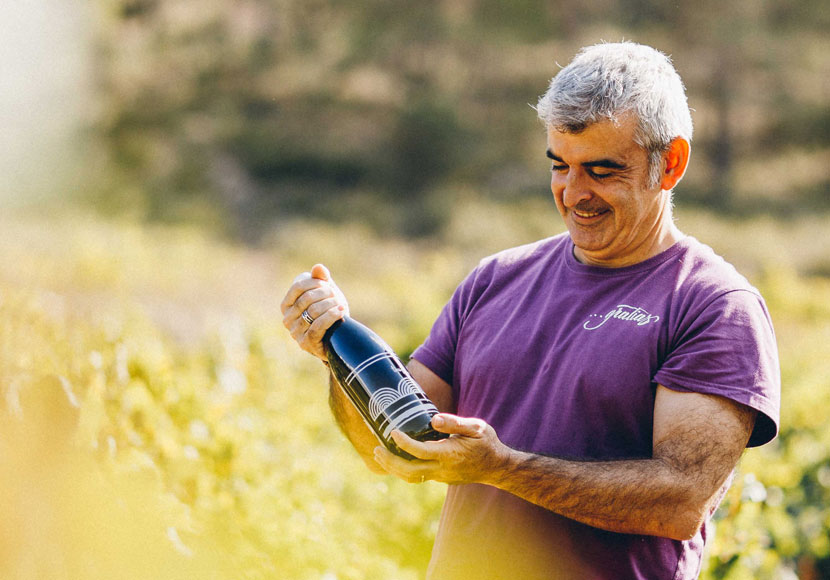 TINAJA Red wine...
An expression of clay in every sense.
Clay amphoras have been used for winemaking since the beginning of time and were decorated in different ways depending on their cultural origin. With Tinaja we rediscover the traditional use of this ancient clay vessel, tinaja. In addition, we emphasize the main characteristic of the soils in our area, which also tend to be clay.
Natural Red Wine of 100% Bobal. Tinaja is vinified 100% naturally without any additives or sulfites, allowing its own raw essence to be expressed in the way it chooses. Beginning with a manual harvest in picking boxes, which allow us to select individual grape bunches in the field, barreling is then done in small tinajas of 200 liters.
Pressing is extremely gentle by means of a vertical press. Malolactic fermentation is then carried out in the same clay amphoras, followed by an aging period of four months.
Finally, after a brief filtration the wine is bottled. Because Tinaja is vinified without fining or cold stabilization, natural sediments may appear in the bottle or glass.
Tinaja can be enjoyed by all kinds of wine conrsumes, including vegans and vegetarians.