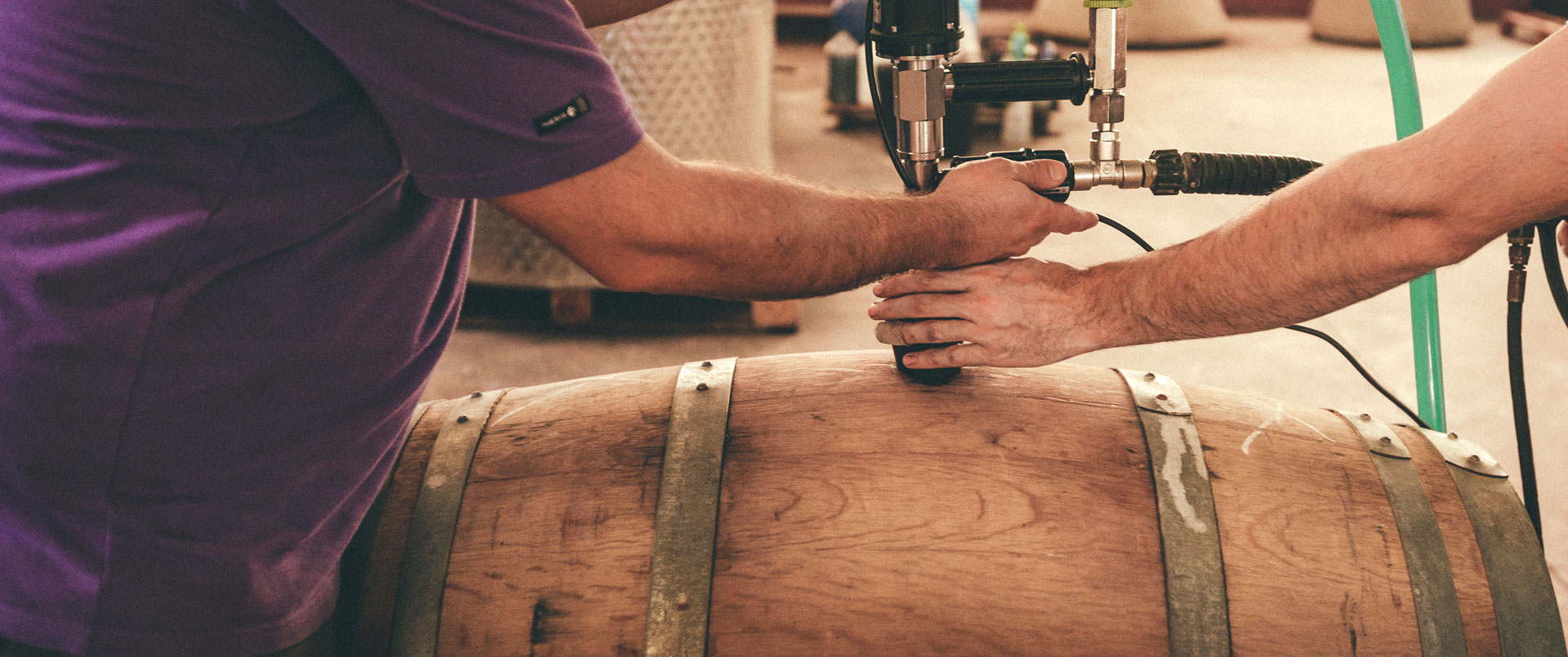 Personally tended and hand-crafted with care
From the soil and the vine...up to when we see the wine in bottle
We are located in Manchuela, a place that lets us integrate the spirit of the Mediterranean into our winemaking.
We seek out and preserve plantings of indigenous grapes that are almost extinct, along with other more prevalent varieties from old, dry-farmed bush-vine vineyards
Gratias aims to be a fully sustainable and accountable project, mindful of both the natural and the social environment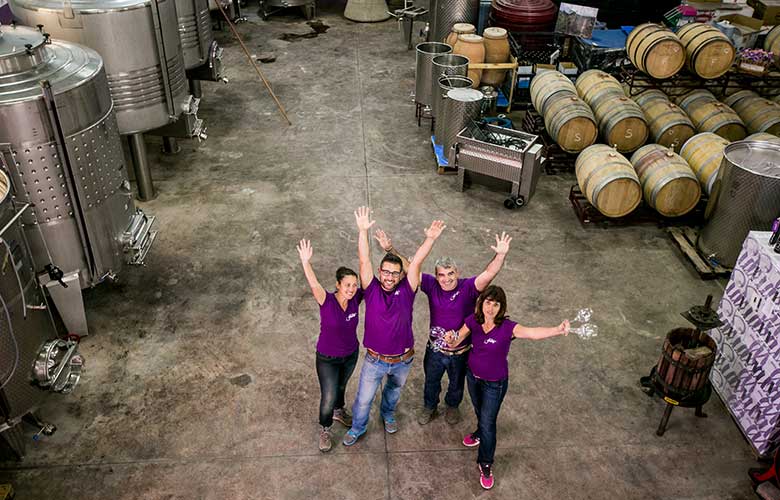 B odegas Gratias is located just 100 km from Valencia along the road to Albacete, in a wine-growing region of distinctive Mediterranean character. The unique terroir of Manchuela generates wines of exceptional quality and character.
Read more
To visit us, first come the town of Villatoya, on the border of the counties of Valencia and Castilla-La Mancha where the Cabriel River serves as a natural boundary. Continue in the direction of Albacete. You will pass through the town of Alborea before arriving at Casas Ibáñez where the Gratias Winery is located.
A complex mix of climatic and geological characteristics in the zone where our vineyards are sited, allows us to incorpoarate the essence of the Mediterranean into how we craft our wines.
The vine parcels we care for, are all located within a 10-km stretch on the route to the winery. Altitude changes of 400 meters (1300+ feet) along the way are an additional quality factor for our wines.
"P ersonally tended" and "hand-crafted" are two concepts that define our methods throughout the winemaking process. "From the soil and the vine, up to when we see the wine in bottle" ... a core commitment we never allow ourselves to forget.
Read more
As a mission of our winery, we make continual efforts to recover local grape varieties that are almost extinct, such as thePintaillo or Tardana varieties. We also like to work with more widespread varieties such asBobal, but only with fruit coming from old, bush vines cultivated without any irrigation.
Gratias is a sustainable project of high integrity, fully committed to both the natural and social environment we live in. This philosophy has inspired the concept of ethical wine, something we define as wine that is grown, produced and marketed from a place of respect, honesty, happiness and enthusiasm on the part of everyone who shares the work, as well as by those who consume the wine.
T he history of Bodegas Gratias began in 2007, when we got together with a group of our sommelier and winemaker friends to make a couple of barrels of wine from an old vineyard plot of Ivan's grandfather in the Cerro de los Moñigos area.
Read more
The result of this collaboration turned out to be a very good wine, and after a year of reflection we decided to make our first commercial bottling: ... "gratias maximas", which in time gave our winery its name, as you can see.
Why "Gratias"? Because all our sayings tended to start with a thank you.:Thank you to your grandfather, to the countryside, to the parents of Ivan, to Inma of the university, ...an entire project of gratitude to all those people, to the vineyard, and to the Earth, ... for helping us begin to truly realize our dream.
After working in the garage of Ivan's parents for three years, then leasing space in a couple of wineries as we grew, little by little,in 2015 we were able to move into our own winery,where we still are today: Bodegas Gratias!